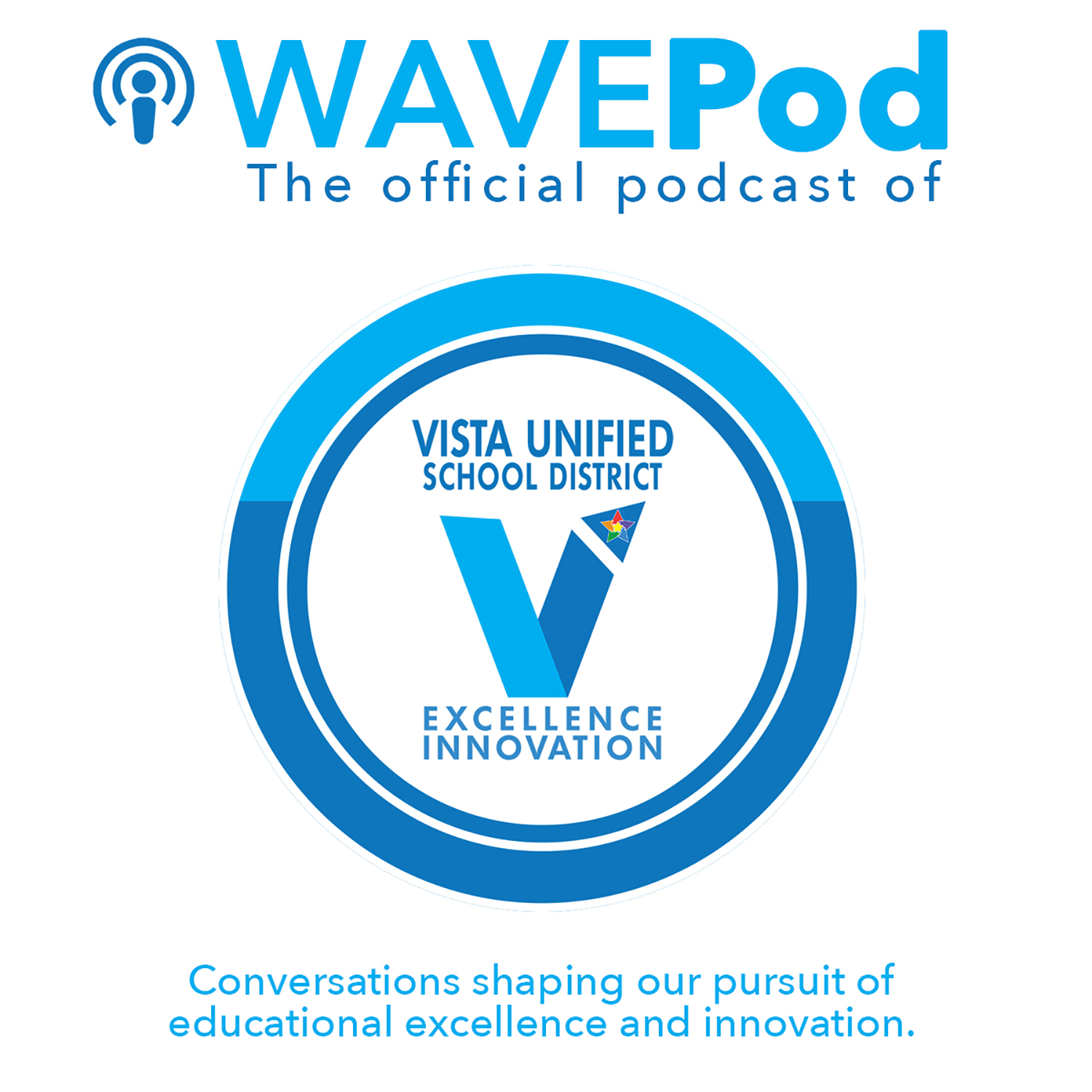 Episode 22: An AVID Roundtable
On this episode we've got a roundtable conversation that focuses on the AVID program, which promotes college readiness, and offers students extra levels of support to help students succeed. Vista Unified offers AVID classes at all grade levels, and more information is available on the district website or from any of the schools.
We'll be talking with two recent AVID program graduates from Rancho Buena Vista High School:
Isabel Ulibarri, who is planning on attending Cal Lutheran University to pursue a career in teaching, and Arleth Flores-Aparicio, who will be attending UC-Riverside, and plans on following a four year degree with law school. Arleth, we should mention, is also the 2018 AVID Founder Scholarship winner, which identifies her as the top AVID student in San Diego County, and also comes with a $25,000 scholarship.
We're also joined by Erica Glennon, a social studies teacher at Rancho Buena Vista as well as that school's AVID coordinator, and Anne Green, Director of Secondary Curriculum & Instruction, and the district's AVID leader.
AVID stands for Advancement Via Individual Determination, and as you'll hear, these recent AVID grads have determination in spades, and will be using the resources they've gained through the program to go on to great things, and inspire others to do the same.