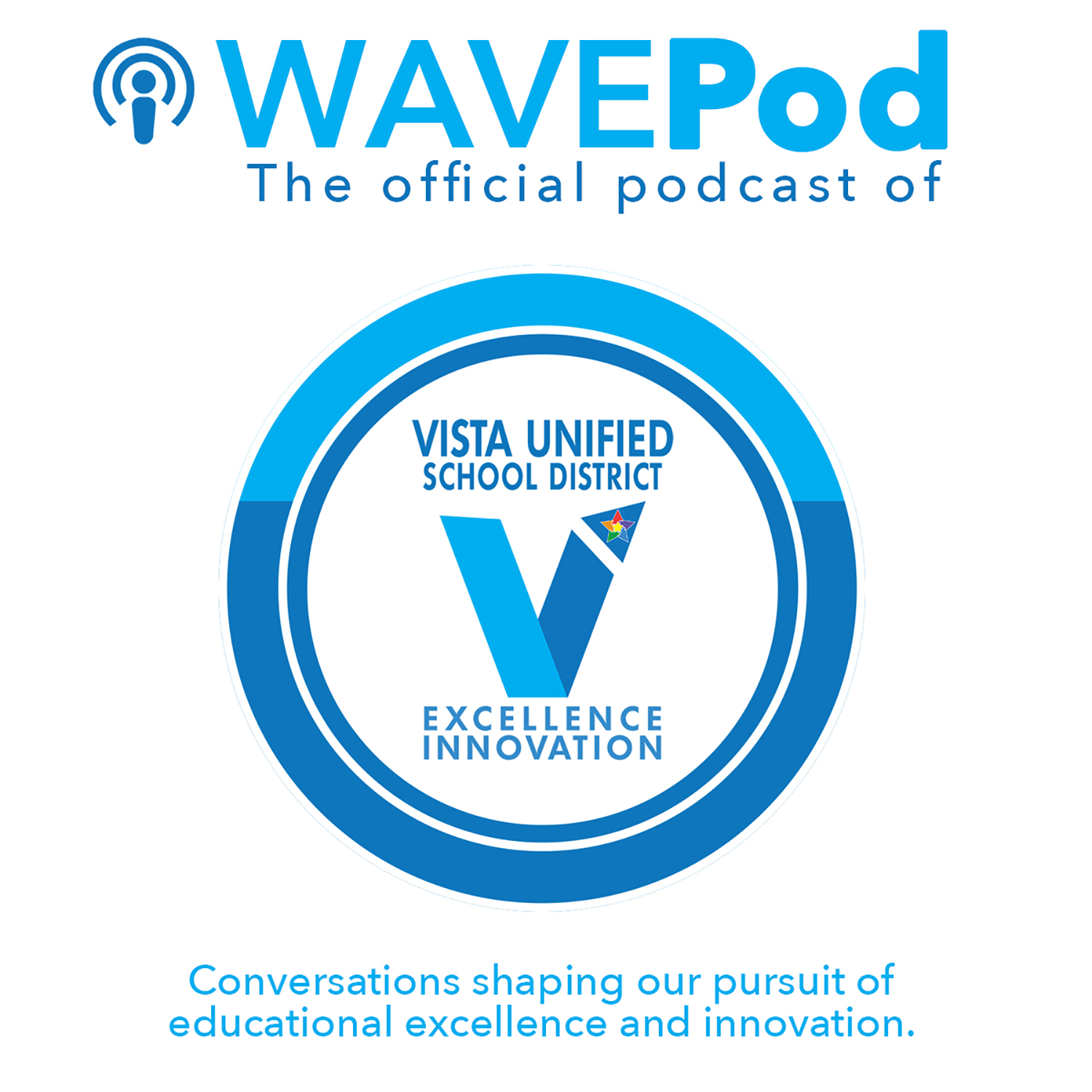 Episode 14: Dr. Linda Kimble, Superintendent
This episode feastures a conversation with Dr. Linda Kimble, who recently began her role as Superintendent of Vista Unified. Dr. Kimble comes to Vista after five years as Superintendent of the Anaheim Elementary School District in Orange County, where she was granted a number of honors, including a Superintendent of the Year award, the 2017 Orange County Arts on the Rise Award form the Orange County Department of Education, A Woman of Distinction award for the 65th Assembly District, and Outstanding Administrator for the Los Angeles County Bilingual Directors Association.
Dr. Kimble was a classroom teacher for 15 years before transitioning into administration, serving schools in a variety of settings.
Dr. Kimble is an engaging person who enjoys and gains great value from listening to others and understanding the opportunities and challenges of various roles in the school district. In a short time we discussed what made her aware of and interested in Vista Unified, the challenge of innovation in education, change, the arts, language skills, and how her enjoyment of shadowing people on the job, as well as students, helps her to gain insight into how schools and students function.