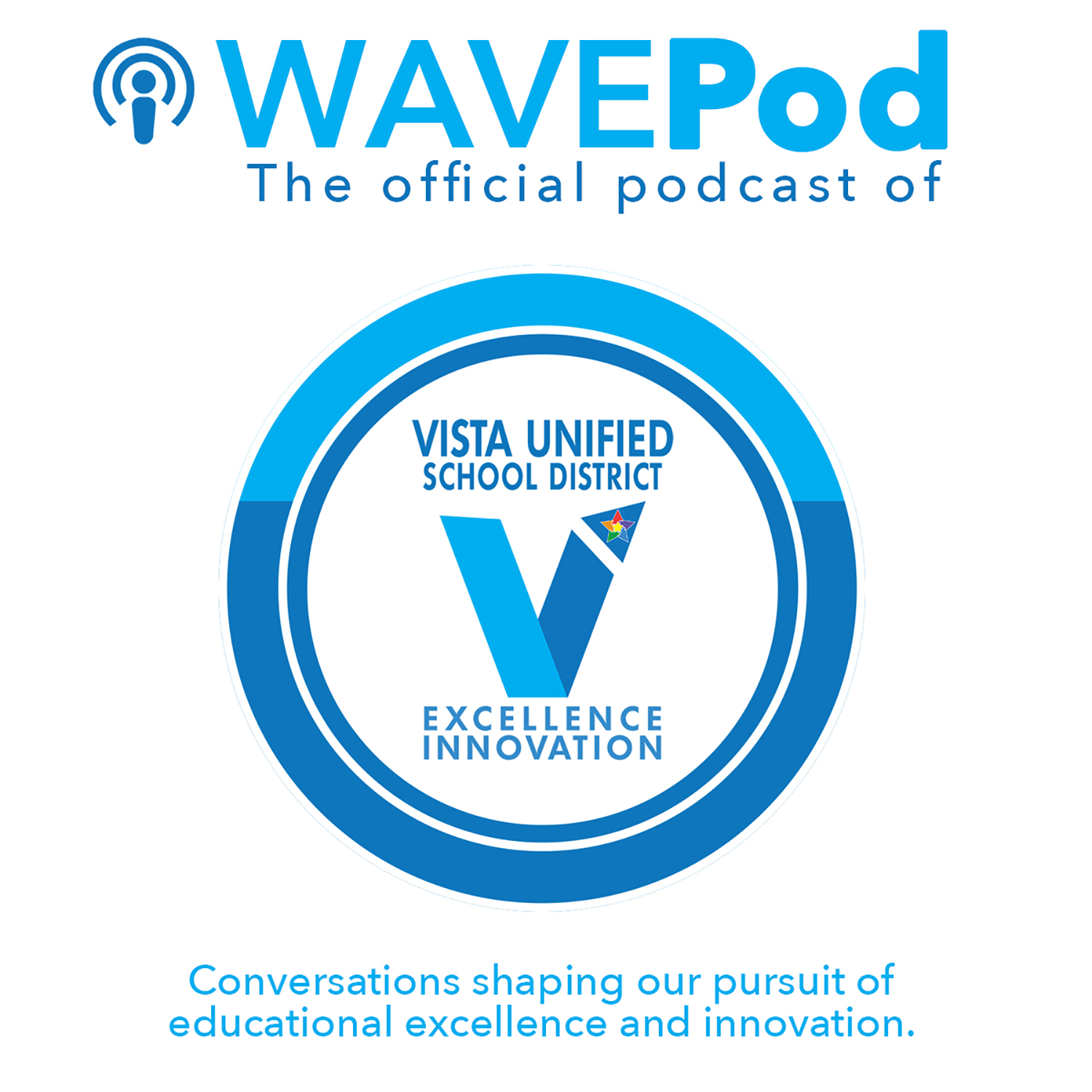 Episode 16: School Safety Roundtable
Today we have a special episode: a roundtable on school safety. With so much of the nations' attention focused on this topic, we wanted to take some time to hear from a few of the many people working daily to maintain safe school environments.
We'll hear from Dr. Linda Kimble, Superintendent of Vista Unified School District, Dr. Kyle Ruggles, Executive Director of Student Support Services, Jeff Geyer, the district's safety and Environmental Manager, as well as members of the Oceanside Police Department and the San Diego County Sherriff's department.
They'll share information as to how the district trains and equips teachers and staff in safety practices, how school facilities are optimized for safety, the many social and emotional support services available to students, as well as the importance of fostering kind and trusting cultures on school campuses.
We cover a lot of ground on the topic, and hopefully that helps you, our listeners, to have a better sense of the breadth and depth of care and expertise that the district invests in when it comes to school safety.
And listed here are a few of the details mentioned in the episode.
Regular Drills
- Fire Drills: K-8 monthly; 9-12 twice a year
- Earthquake: twice a year
- Intruder/secure campus or lockdown -- twice a year

The podcast also includes brief comparisons of Secure Campus vs Lockdown, and how those terms help to identify what sort of situation may be happening.
Recent Facilities Modifications To School Campuses
Additional perimeter fencing has been installed at:
Beaumont Elementary
Bobier Elementary
Breeze Hill Elementary
California Ave. Elementary
Casita Center Elementary
Empresa Elementary
Grapevine Elementary
Lake Elementary
Madison Middle School
Mission Meadows Elementary
Mission Vista High School
Monte Vista Elementary
Rancho Buena Vista HS
Rancho Minerva Middle School
Vista Academy (VAPA)
Reconfigure school entrance to single point of entry at:
Alamosa Park Elementary
Breeze Hill Elementary
Lake Elementary
Mission Meadows Elementary
Rancho Minerva Middle School
Vista Academy (VAPA)
Installation of security cameras at all schools and district facilities
Upgrade of District wide Emergency Radio system